Artibrand creates the concept, layout and graphics for the Eden Rivers Wonder World exhibition, a partnership between Eden Rivers Trust and Tullie House Museum in Carlisle. The exhibition was created to inform and inspire 7 to 11 years old to learn and discover more about the Eden Rivers catchment and its amazing 'super creatures'.
The 40m x 10m space at Tullie House is divided into 5 zones. At the entrance to the exhibition the visitor is introduced to the Eden Rivers plan map and diagram of the catchment, along with destination highlights throughout the 850 square miles.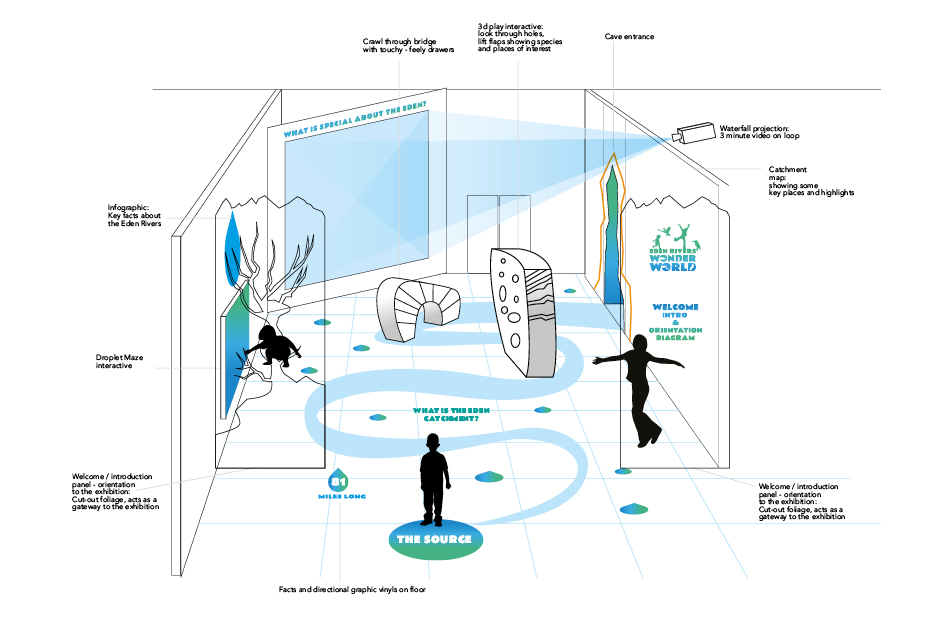 The central zone features the 7 'super heroes' of the exhibition: Heron (Stealth Hunter), Otter (Underwater Predator), Kingfisher (Master of Light), Wild Atlantic Salmon (Swimming Champion), Lamprey (Super Sucker), White-Clawed Crayfish (Miracle Self-Healer) and Cased Caddis Fly Larva (Master Builder). The creature information is shown in the form of child friendly 'Top Trumps Super Facts' along with some real life examples from the natural history collection. There's lots of play interactives to educate and engage the senses, including a play hide and a 'Rainbow Project' showcasing images of flora at the Eden Rivers.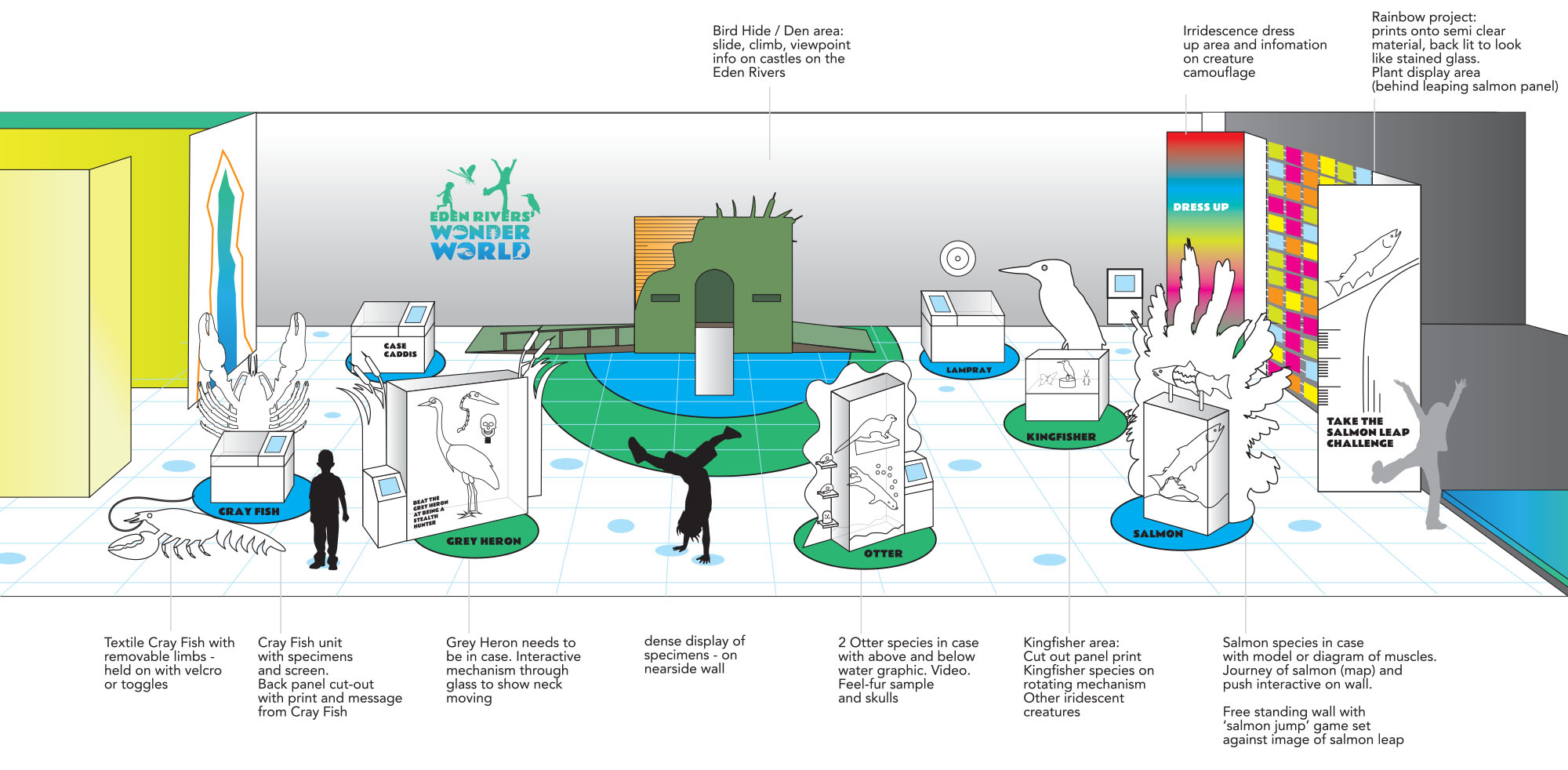 The 4th zone, 'keep it Amazing area' is devoted to the work of the Eden Rivers and local community in keeping the rivers healthy. A massive 5 meter high litter monster sculpture, made from litter collected by school children takes centre stage here, created by artist Ro Thomas. There is also a digital floor splash interactive, where you have to splash in a digital river – great fun for children and adults alike.
The final zone is devoted to 'Lets get Creative', where children can play and create their own artwork based on the inspirational activities and information they have absorbed in the exhibition.