Working in partnership with Kirkcudbright Development Trust, Artibrand created a new brand identity, signage and merchandise for Kirkcudbright Dark Space Planetarium, a new visitor attraction in Kirkcudbright, Dumfries and Galloway.

Working with the client group and copywriter, Tabitha Mudaliar, the first task was to come up with a name of the new attraction. Easier said than done, much research was undertaken to see where the destination would sit locally, nationally, and internationally. The 'outer space' related attraction is nearby the Dark Sky Galloway Park and whilst there are many commonalities, this attraction is unique in that it is based indoors, and can be visited day or night, no matter the weather. Its location and the fact that it heavily features scientific interactives and a Planetarium also had to be considered.

Many options were considered including Dark Sky Launch Pad, Galloway DarkSkyLab and Galloway Cosmic Gateway. The chosen name Kirkcudbright Dark Space Planetarium ties in with the Dark Sky theme, slanted towards space, and the supportive tagline "Where Science and Fun Collide" gives an insight into its unique offering.
Alongside the name, we created a written vision of how the brand could be represented, with associated words and imagery. The tone of voice, brand personality and audience personalities were also developed. This is an important step in understanding who you are speaking to and what mood and feel you want to get across in creating a brand.
The identity comprises of a block of lettering, with the "C" of the word 'space' in the form of Saturn, encompassed in a graduated globe. This can be applied to a range of colourful space images or as simplified linework, working with some vector illustrations.
A full set of brand guidelines were developed, outlining the brand values, audiences, restrictions and sample formats.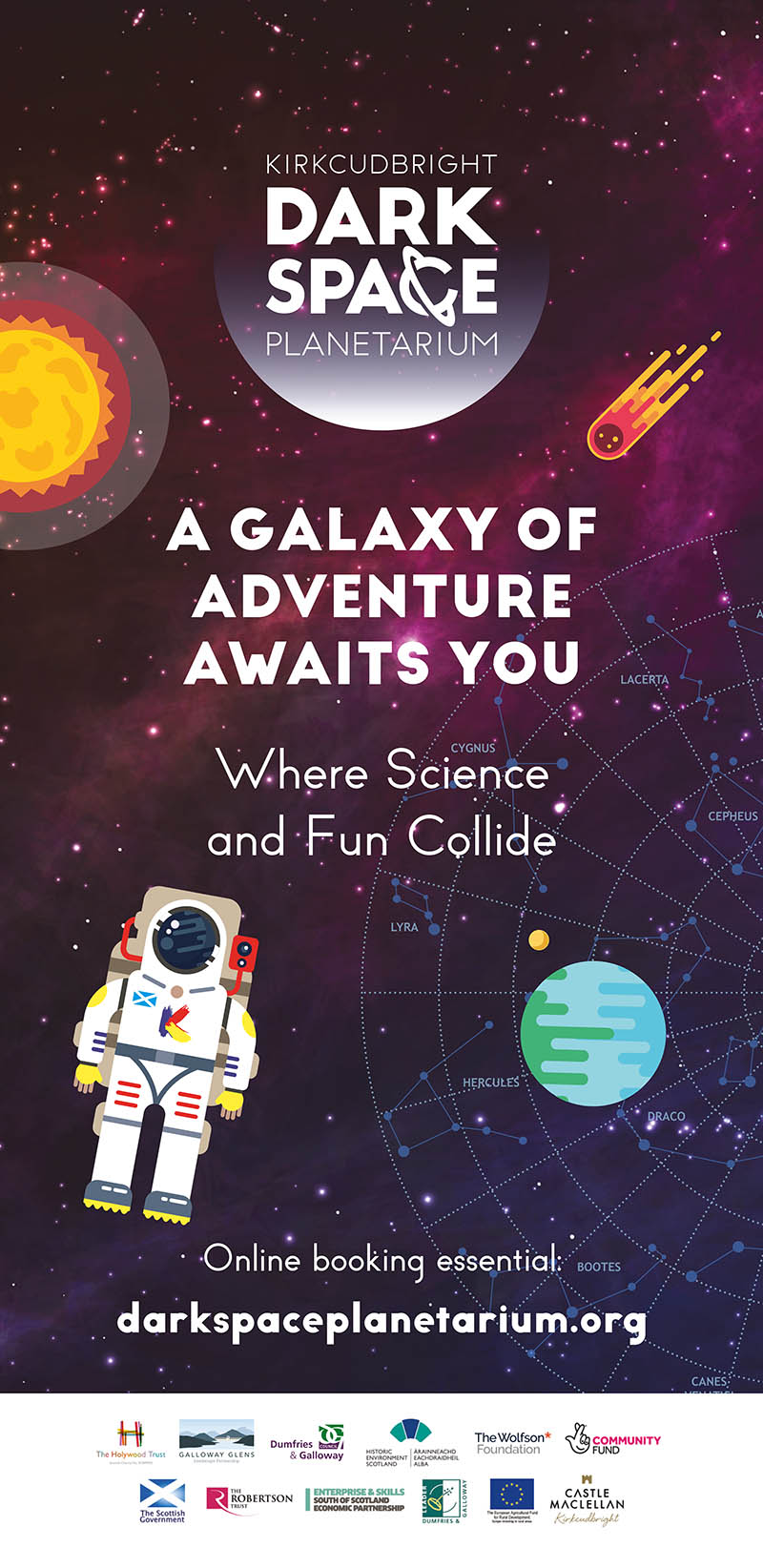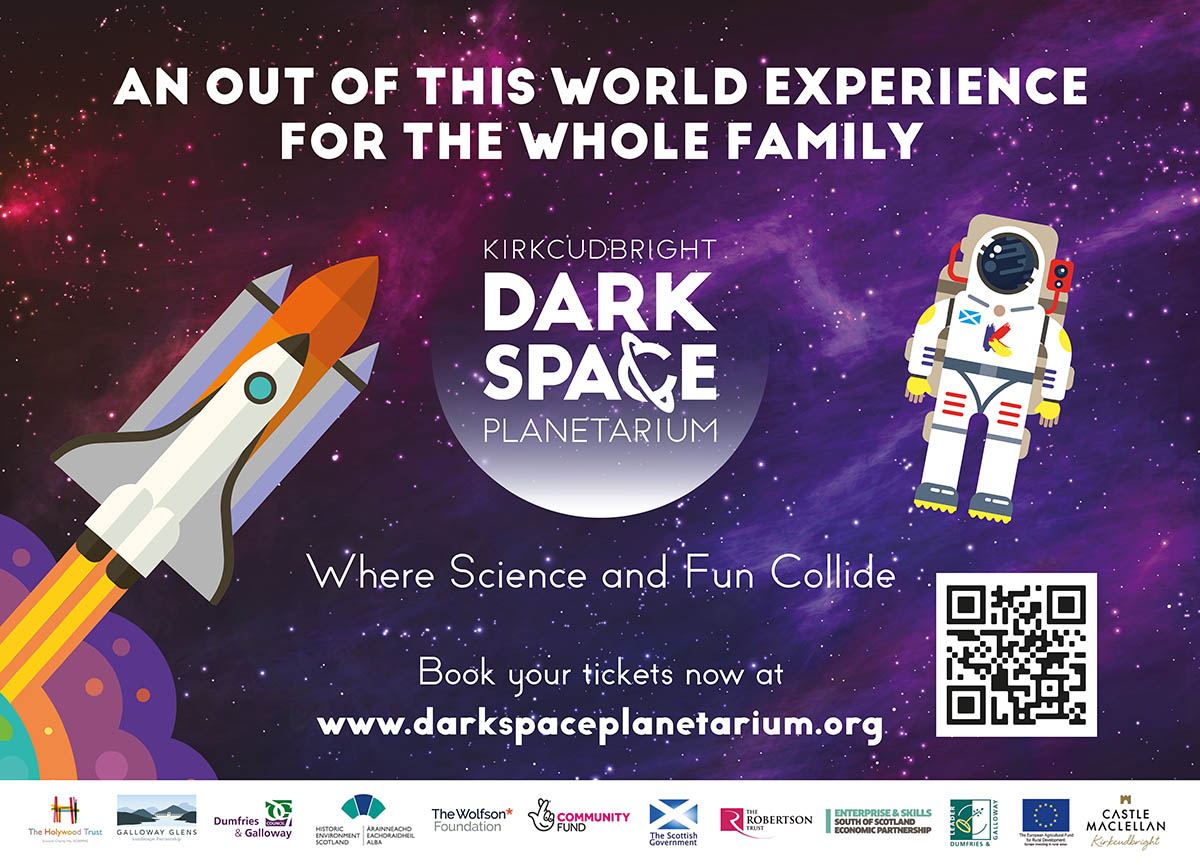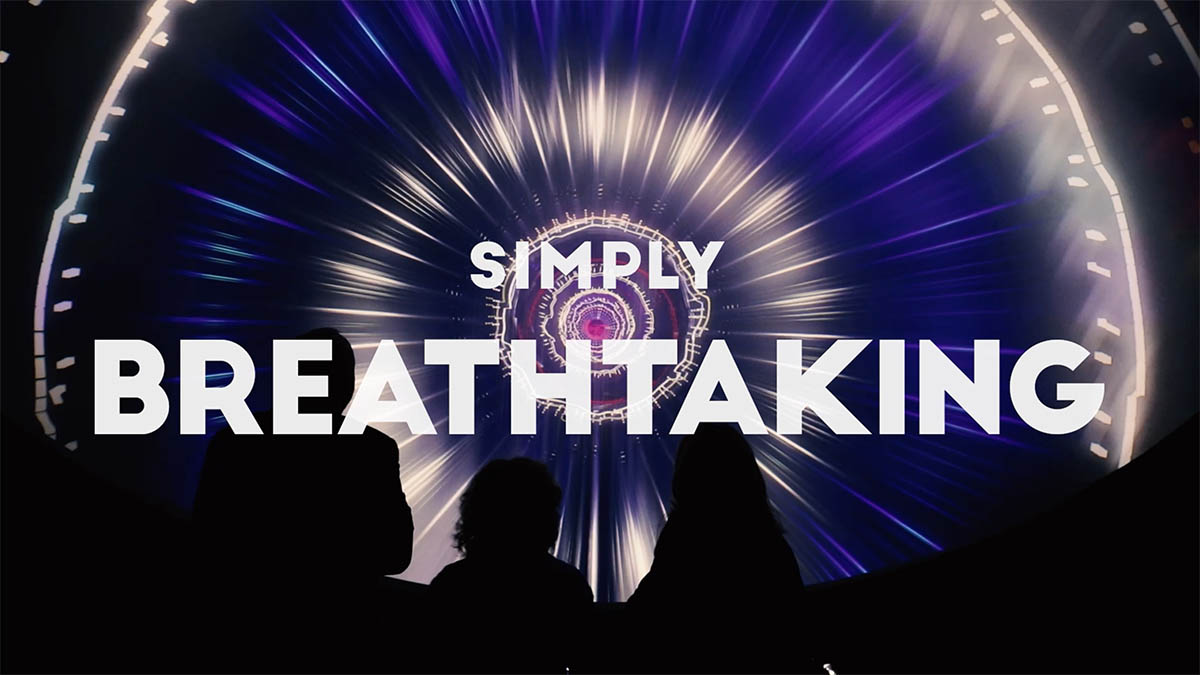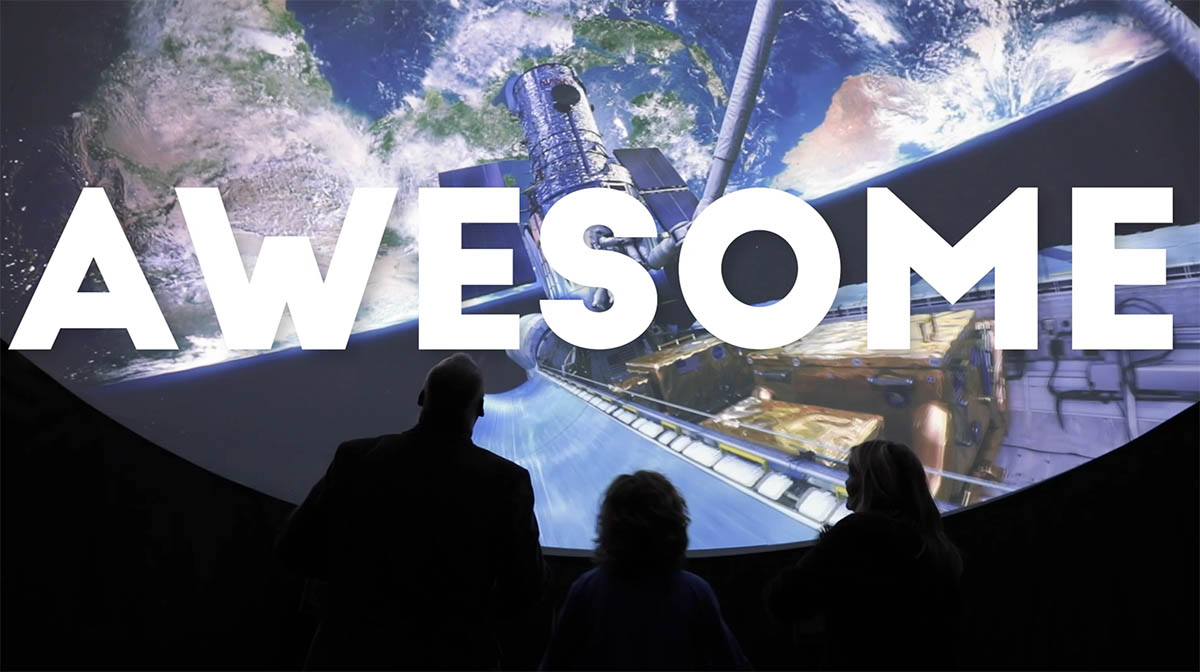 "We are extremely pleased with the service provided by Artibrand. The brand identity they developed reflected the core values of Kirkcudbright Dark Space Planetarium completely. Additionally, Artibrand designed our merchandise which has been very well received by our visitors. Throughout the whole process we have be listened to, guided, and supported – we could not have asked for a better service".
Frances Coombey, Dark Space Planetarium Manager
Below are designs of the Dark Space Website, which you can visit here: https://www.darkspaceplanetarium.org