Artibrand was commissioned to develop the branding of Berkshire Community Foundation and create a palette of assets that could be used across a range of media to promote the company.
Berkshire Community Foundation (BCF), is a charity that works across Berkshire to raise, then distribute, money directly to vital local causes.
The overarching themes we wanted to convey of BCF is of an organisation which is friendly, dynamic, progressive, working with the community and connected. We created a set of iconography around those themes and a series of design templates which the client can use in-house.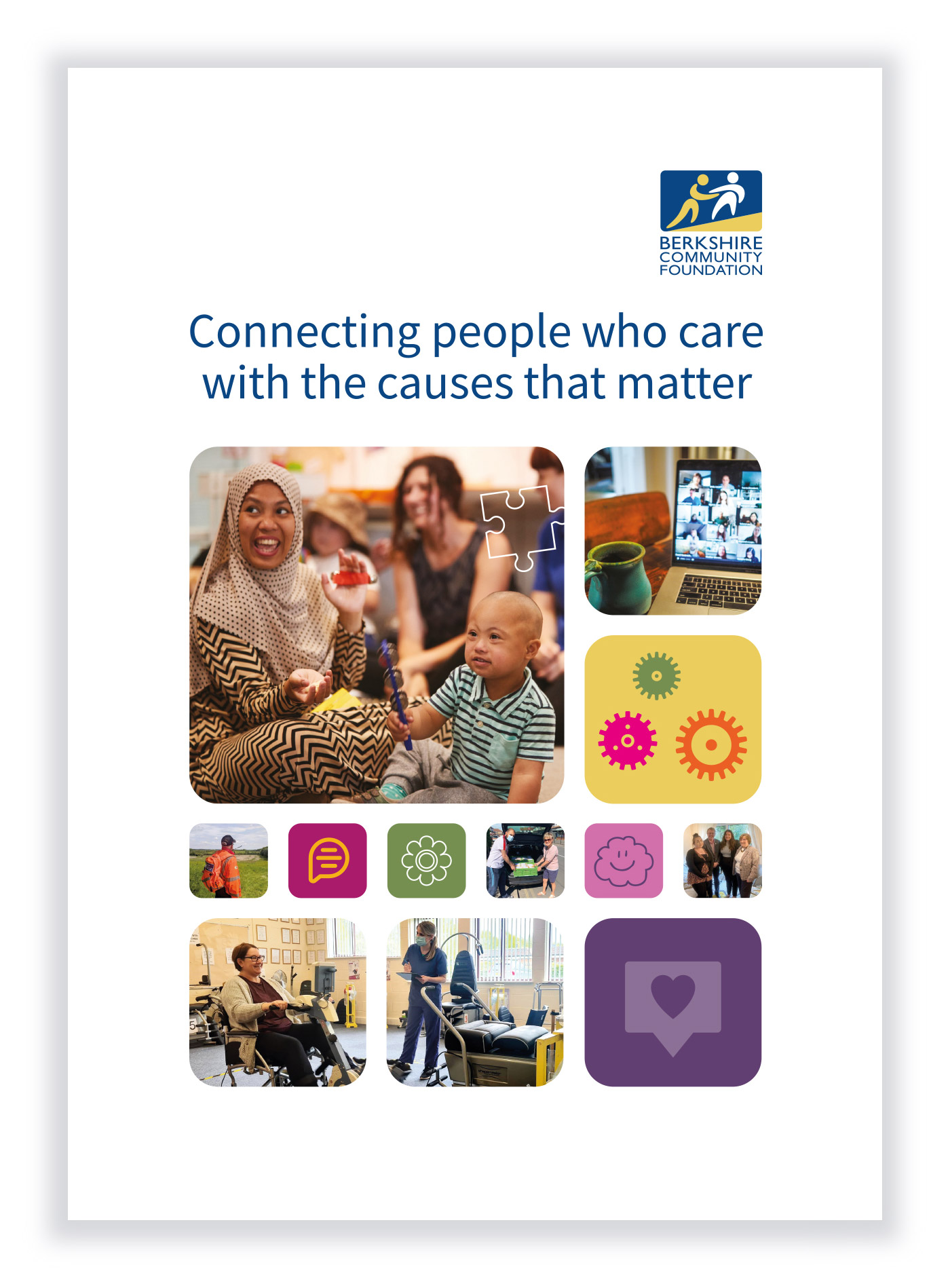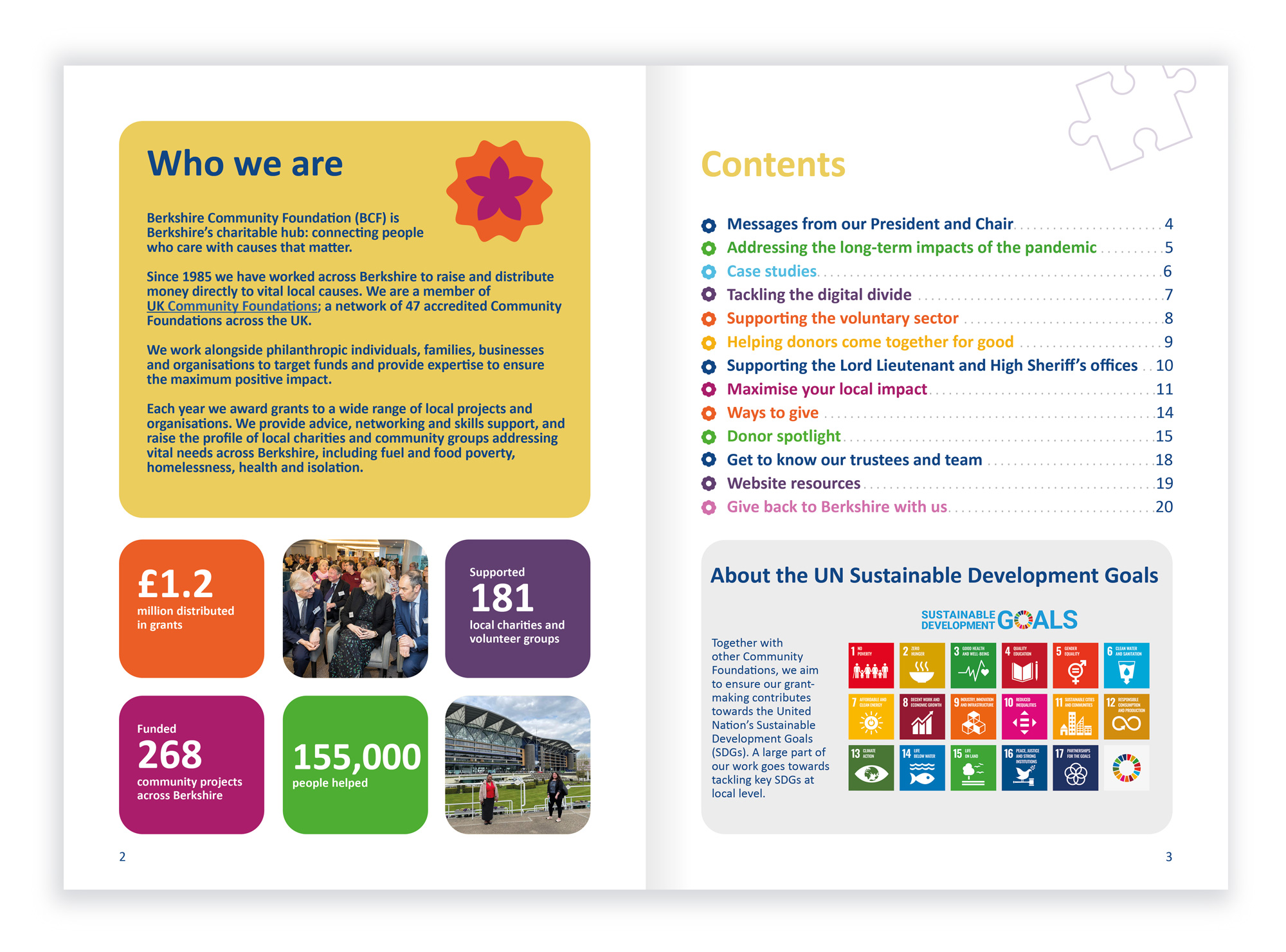 "I love working with Stephen because I know he always delivers a creative solution, whatever the brief. Working on my organisation's new Impact Report was a challenge because it was a long process and it was also the first test of new branding elements that Stephen had created for me. As always, he came through with a fab design that was bang on target, which completely won over my colleagues and senior management team."
Joanie Koh
Berkshire Community Foundation