The Whithorn Trust required a rebrand of image and refocus their offering to a wider audience.
The challenge was to create a brand identity that could represent a complete town of historical significance and also be relevant to today's local community and its visitors.
Through its history, the town has gone through turbulant times, from the landing of St Ninian (C.4) to one of the first Christian settlements in Scotland (C.420), then under control by the Anglo-Saxon kingdom of Northumbria (C.673), followed by Viking rule (C.920), Premonstratensian order (C.1124), an age of Pilgrimage (C1497), Protestant reformation (1560) to modern day, where the area is now largely based on farming and tourism. One significant part of today's Whithorn is the site excavations that are unearthing new information on the past and revealing the story of Whithorn.
As the ideas developed we identified a map marker approach which could be used as a device to pinpoint the place, to use as a marker for dig sites, to show a historical trail. The marker approach allows individual icons and symbols to be placed when referring to specific subjects. The markers point to a focal centre – the town and the excavations. The individual "petals" are represented by symbols of; St Ninian's Priory, Viking Sleipnir (8 legged horse – as appears on a coin found on the site), Bishop's hat, Celtic Cross (appears on standing stones), Viking Helmet and Celtic rings.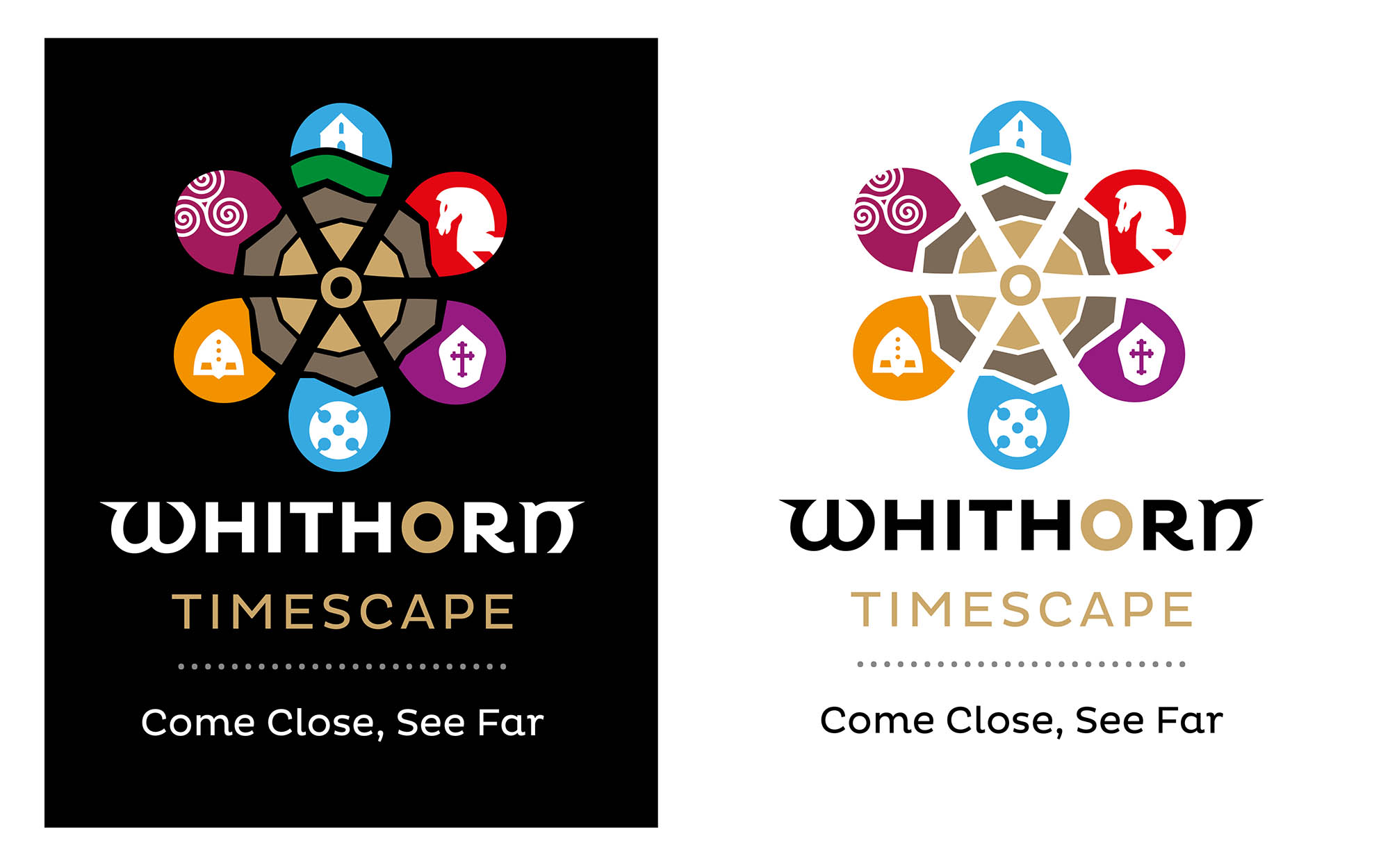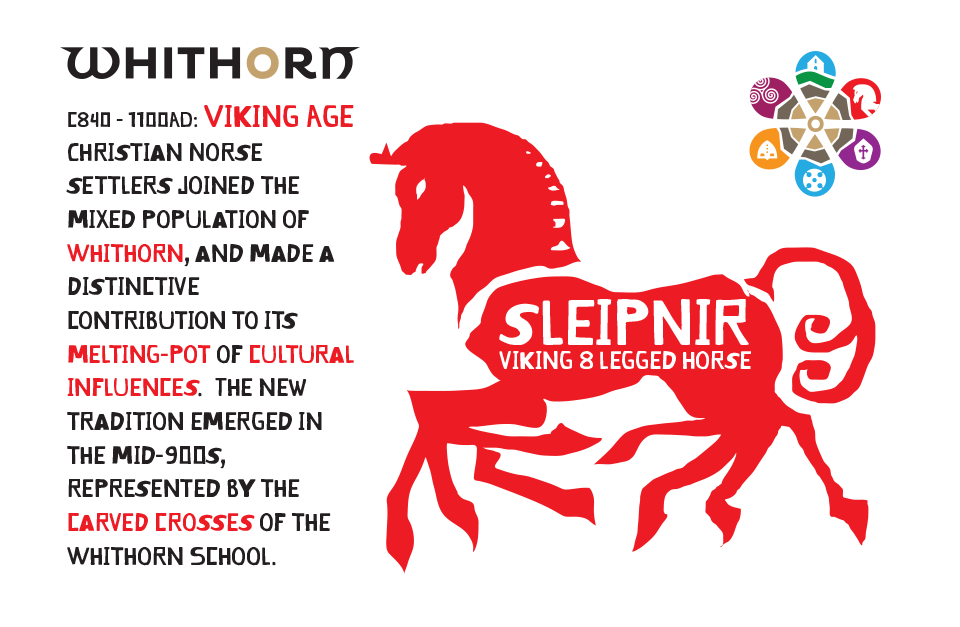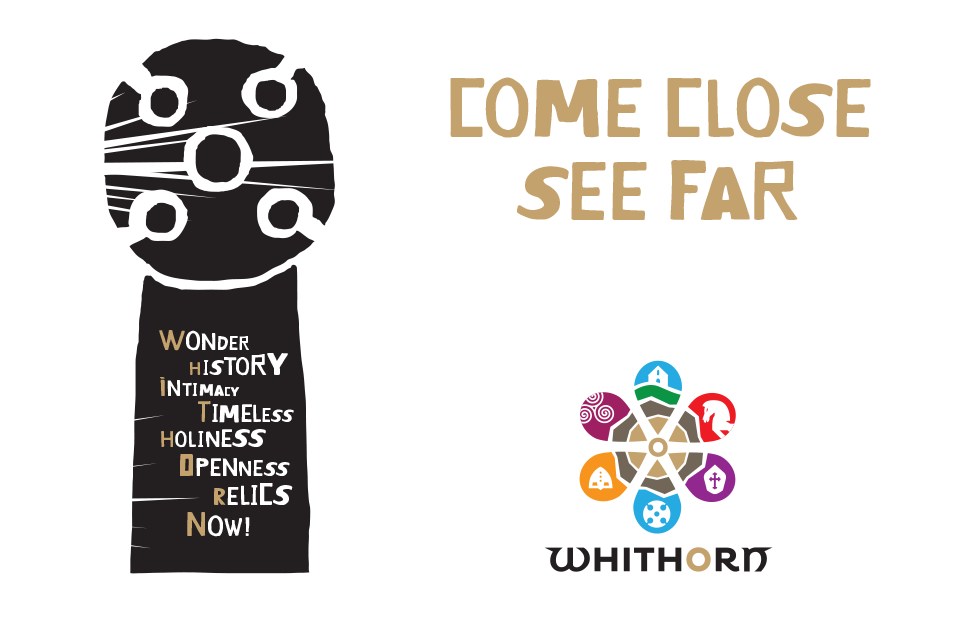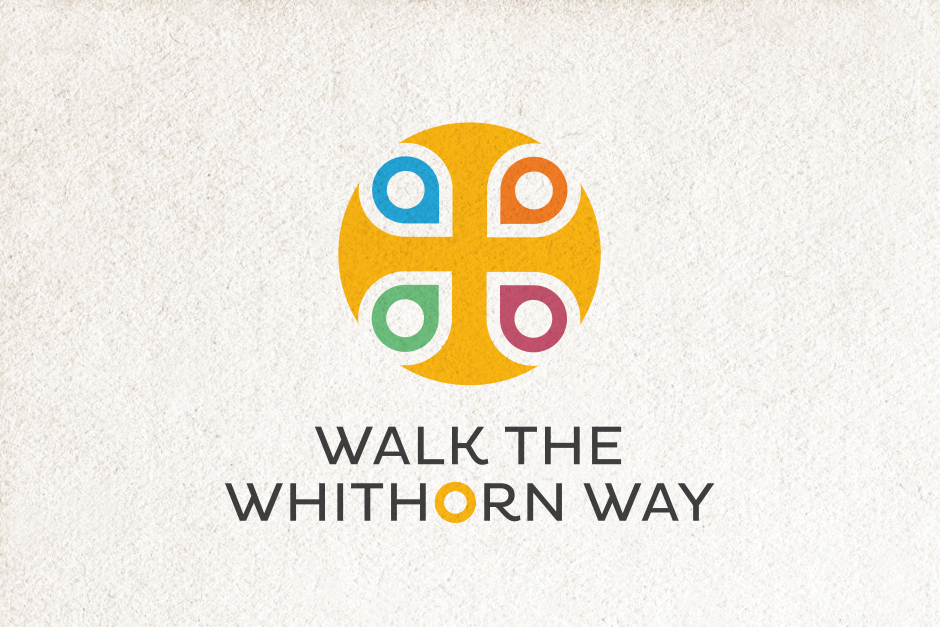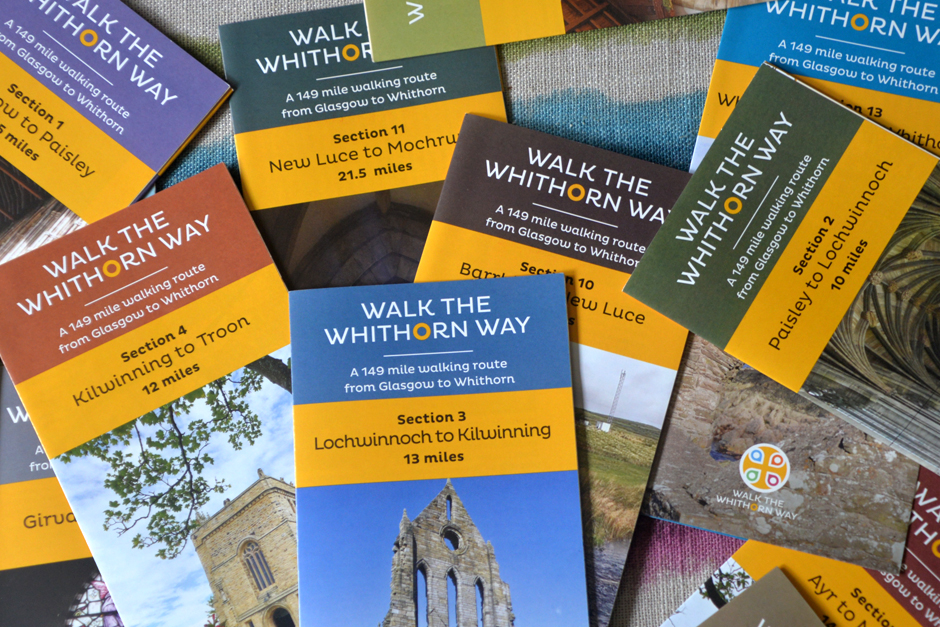 Working with the Whithorn Trust over several years we have also developed sub brands for Walk the Whithorn Way, and Whithorn Digital Ticket, taking the visitor on a journey through a historical timeline: https://www.whithorn.com